Cannabis is legal in most states, as well as in several countries worldwide. Therefore, you should not be surprised that many social networks are booming almost everywhere in the world. Note that with numerous cannabis-related businesses being initiated today and still ongoing every day. Furthermore, these businesses' owners turn to cannabis business social networks with specialization to boost their products, strains, and brands and connect them to potential partners and customers.
However, most people fear using cannabis and engaging in businesses because of its stigma. Additionally, DEA terms Marijuana schedule 1 drug; this is similar to heroin and other illegal, addictive, and dangerous drugs. This gives you a reason why companies and people have built communities, platforms, and social networks that are specialized to enable people who have fallen in love with Marijuana. Those in the cannabis business link up freely with absolutely no censorship or restriction.
Therefore, if you are looking for the best cannabis business social network to advance your cannabis business or contact reputable business personals, you do not need to worry anymore. This is because this article will make you more informed on the 19 cannabis business social network.
What is a Cannabis Business Social Network?
This is an online meeting network of people engaging in the cannabis business or individual in the business territory. Furthermore, it involves many individuals, such as potential hires, customers, cannabis aspiring entrepreneurs, distributors, growers, investors, service, and product providers. This means that the cannabis business social network revolves around the elements mentioned above.
Best Cannabis Business Social Networks
The GrassCity is among the oldest best Cannabis Business Social Networks; it commenced as a forum for Marijuana growers. It has advanced during the past years to involve a devoted discussion about where you can locate dispensaries, legalization, consumption methods, and different consumption methods, among many more things. Therefore, if you want to know more about cannabis, do not hesitate to use this social network. It will guarantee you a good platform and take you through the archives to show you how much the culture of cannabis has altered with time.
This social network is also termed as Facebook of the cannabis market; it has gained popularity for cannabis fans and cannabis business owners. It comes with a style layout specifically for newsfeed, responsible for showcasing current reviews, news, and almost everything related to cannabis. This means that this cannabis social network is a homepage to cannabis fans online. This network enables people to post videos/ photos, create profiles, and engage in active marijuana forums.
However, it has few technical annoyances; it emerges to be a pioneer in today's world. In case you want to be a user in this cannabis business social network, note that the registration is free for businesses and users. Thus, make it your number one choice today, and you will experience an incredible performance.
Weedable is among the top best cannabis business social networks; it allows you to showcase your cannabis content through your posts. Moreover, it enables you to follow and interact with shops and individuals, and brands directly from different social media platforms. Weedable is a cannabis business social network that is a suitable home page for an active online community. In case you are a cannabis user and lover, you will have a chance to share updates and thoughts with your peers worldwide.
On the other hand, it also features business profiles to enable entrepreneurs to link up with other followers and companies. The primary benefit of this social network over others is that it allows its users to shop and browse products on their website. This cannabis business social network currently wants to initiate a mobile app that will boost this network to another wonderful level.
This is the first cannabis business social network created to link students from colleges, especially students who use cannabis and search for dependable dispensaries in their location. Currently, MassRoots has beyond a million users connected. This makes it an ideal place for you to deploy promotional tactics for dispensaries and cannabis businesses. With this site, you will find it easy to promote and sign up for the cannabis brand.
You only need to ensure you are registered and name your business on these sites, enabling you to get customer analytics and observe promotional and marketing campaigns. This social network's primary feature is that it does not encourage user interactions through discussions, but it asks them to rate the products and post reviews. It also ensures that users actively participate by guaranteeing a program reward to entice users with festival passes, concerts, and movie tickets.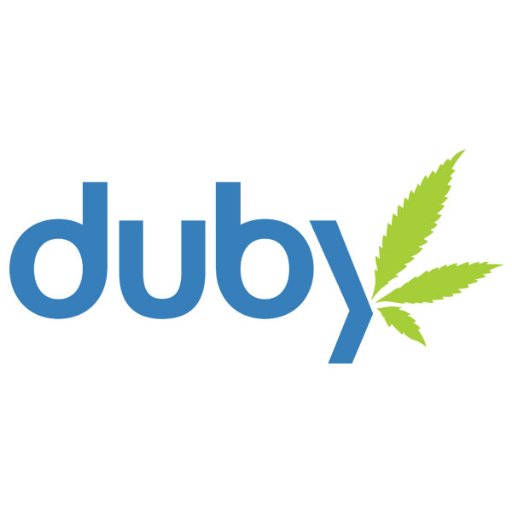 In case you love, sell, manufacture, eat, or smoke weed, you require to be on the Duby cannabis business social network. You never know; it is likely to be an official app for social media, especially for potheads. Furthermore, this social network has available apps on both iOS and Android to enable you to locate it on the Apple store and Google Play store. It also features a website, but it requires you to open a modern account on this app. However, you can log in and access the entire feature you might need.
Many people use this cannabis business social network; they are about a hundred thousand users. Therefore, it protects the identity details of its users from people who might know them and to offer them sufficient support towards what they love. Additionally, it is an ideal place for you to market your entire products, the same way you would do on Instagram and Twitter with absolutely no restrictions. It also enables you to make links and friends through fellow cannapreneurs and potheads. Note that this social network is growing and is likely to develop as days goes by, so expect it to get better sooner.
The LeafWire is a popular cannabis business social network; it links up investors with upcoming and future cannabis business personalities. If you plan to start a business on cannabis and require some finding, this is the ideal place to commence. Moreover, this site is purely suitable for experts in the market. It is a straightforward platform that makes it easier for you to find investors and investors who can see your business worth investing in.
Through this social network, you can also network with professionals who have advanced in the industry. In case you have sufficient experience in cannabis, you can get an opportunity of acquiring a job through the LeafWire platform. This is an excellent social network for any given cannabis entrepreneur and any beginner trying to fit in and get in the industry.
JointBudz
This is a modern cannabis social network in the industry, and it is more advanced than other platforms because it focuses on medical Marijuana. JointBudz is an ideal way to gather sufficient information about the use of cannabis as a treatment for several conditions. Besides, it gives you content on plant Marijuana and guarantees you many discussion topics on lifestyle. In case you are looking for the best cannabis business social network, it is appropriate that you opt for JointBudz.
This falls among the famous social communities and networks in the cannabis business or a cannabis lover. Numerous cannabis love users love using WeedMaps to find the appropriate dispensaries, best local stores, and best strains on your websites. This social network can also give registered users options to view and add photos and information on their brands. Additionally, it gives them a platform to review their business and strains, among many more things.
Therefore, if you are in the cannabis business or have a friend in the cannabis business and would love to expand their businesses, it is ideal that both of you opt for WeedMaps. It is also known to be the best and easiest in social networking. On the other hand, it is also remarkable for marketing your dispensary, latest products, and deals to capture your customers' attention in your location.
BudHubz is quite familiar to individuals who remember Foursquare. This is a social network where you can locate the perfect cannabis accommodations, doctors, dispensaries, and headshops. It also enables you to find other cannabis-related sites near you. Furthermore, it gives you a platform to link up with buddies and friends to receive and give them advice about the ideal marijuana shops and dispensaries where you reside. This social network is still developing but so far, so good since its suggestions are brilliant and promising enough, especially for cannabis businesses and marijuana users.
In case you want to join BudHubz, you do not need to worry since it is straightforward and free. Immediately after signing up, you can connect with buddies; this will enable you to commence getting recommendations on the perfect cannabis shops as well as dispensaries in your area. Within some time, there is no doubt that this cannabis social network will become your best among them all due to its reliable information and easy to use compared to other social networks.
In case you are interested in viewing or posting perfect pictures of weed, growers, and smokers, among many more, then this is the ideal social network for your business. Furthermore, it gives you a chance to bookmark, rate your favorites as well as follow other cannabis users or business owners on your platform. It is appropriate that you find MJ Jane on Android and iOS, and you will experience remarkable performances.
The MJ Link is a modern specified cannabis social network and directories. It has the same similarities as LinkedIn. It is designed for professionals and entrepreneurs' in cannabis businesses, like lawyers, traders, sellers, growers, and manufacturers, among many professionals. Anyone in the cannabis business is recommended to join this specialized social network since it will enable you to link up with potential customers and other colleagues in cannabis businesses. You might wish to work with them. Furthermore, MJ Link has a partnership with WeedLife, and when these two cannabis business social networks function together, they attract beyond 2.5 million users monthly.
This is a large number in terms of Marijuana businesses and enthusiasts. Ideally, it is suitable for cannabis entrepreneurs' who have been denied Google and Facebook registration. In case you want to advertise your product to your targeted audience, you should opt for this cannabis business social network. MJ Link advertisement comes in the form of videos and display ads. However, business owners need to pay $10 for every 1,000 views of their platform and profile.
In case you want to link up with marijuana entrepreneurs, opt for the Magazine forum since there is not any perfect social network like it. Most weed lovers are in love with it because you can chat with almost everyone on this platform. Furthermore, most users using this platform are usually laid-back; this means you can feel free to discuss numerous topics with anyone on this social network. On the other hand, note that this site is a wide source of the network since it has many forum sections with great topics like how you should grow your Marijuana. It also addresses how to bud, and plant photos plus scientific data cultivate
Weed Circles is connected between Google and LinkedIn plus but specifically for Marijuana themed businesses. Moreover, it enables companies to comfortably sign up and network with dispensary owners, entrepreneurs, weed-growers, vendors, and other individuals in cannabis-related businesses. Note that this social network has many users; this offers numerous chances for business personals to promote most of its products and present a lot of brands to very many audiences. It is also part of WeedLife; hence Weed Circles resembles it in numerous aspects.
If you are looking forward to finding a cannabis directory, you can go through various Marijuana strains databases, get many products, and close dispensaries. This is the social network you require; with CannaSOS, you will be able to come across the entire cannabis-related queries. Note that this will allow you to end up with the fastest growing websites in terms of CannaSOS. Besides, if you are a business owner, you will likely obtain your enterprise put on the website, hence making it accessible to hundreds of thousands of guests. You also have the potential to run ads on your platform to gain the edge over the competition through hyper-targeted marketing.
KushCommon is one of the few invite-only social networking platforms. It has an international outreach. It focuses on linking its users through blog posts, music, videos, and other forms concerning online cannabis market media. Moreover, the members or users have a platform to share their views about the strains, products, sources, and vendors. You can only be a user of this cannabis social network if you are registered. KushCommon is the best social network, and most users prefer it over other social networks. You can choose to make it your number one choice, and you will experience a superb performance, which leaves you satisfied.
The smoke Network is the first and primary decentralized social network for cannabis, powered on a blockchain. 420.smokers.US creators have advanced this social network; they had gained beyond 500,000 fans on Facebook before they were banned with absolutely no reason. The incidence made the company owners go to blockchain to advance their business without being censored and banned. It was the first platform on social media that was blockchain-powered; Smoke Network had a lot to fulfill.
You must know that joining this cannabis business social network is free, and as long as you are a user, you can use and post their profiles with no any kind of restrictions or censorship. This brings a huge variation in the entire USA, where you find cannabis legal on the state level, primarily in 29 District and states of Columbia, hence being considered the schedule 1 drug together with LDS, ecstasy, and heroin DEA. This website guarantees you cryptocurrency named the smoke coins for its users' participation as a reward portion, not that this is shared explicitly among active participants.
A smoke network is a place that enables business personals to freely connect with their customers, hence promoting and advertising their products regardless of where they fall for recreational or medical use.
WeedTube is a social network giving cannabis-themed answers to YouTube. However, it does not have understanding policies towards the channels that conduct cannabis-related content. Furthermore, several accounts of cannabis users that YouTube has banned because of the algorithm are more misguided than breaking the rules and laws. With WeedTube, it is free to post videos related to Marijuana and engulf all the entire content and topics in the field, but you have to be a WeedTube user.
Moreover, it is an outstanding cannabis social network that allows you to promote and post videos and even contact many cannabis enthusiasts and users. In case you are looking for the best cannabis business social network, then opt for WeedTube.
LinkedIn
Suppose you are a Marijuana entrepreneur or a cannabis business owner. This social network falls among the largest professional networks on social media and web platform platforms; this enables you to network with other professionals. Additionally, there are numerous ways to boost your business through LinkedIn. On the other hand, cannabis businesses can acquire their names by linking groups related to the cannabis industry. It is also an ideal social network to post your content; you can also opt to create your blog directly, especially on the LinkedIn platform. Therefore, it is appropriate that each cannabis business owner needs to use LinkedIn as a social network for business.
Reddit
Reddit falls among the most extensive and greatest platforms of social media in the entire world. It also features many subreddits or forums to focus on cannabis, such as the subreddit called trees. Trees are a cannabis social media platform that is very active. Furthermore, it commenced as a joke; later, the cannabis lovers termed it "marijuanaenthusiasts." Which focused mostly on trees. Note that Reddit does not have any restrictions concerning cannabis content in any given way. This means it is a perfect place, especially for cannabis enthusiasts, since it helps them and business owners link up with professionals on the platform.
Note that cannabis community topics on Reddit seem to vary, but you are likely to find serious content to minor information on cannabis. However, it does not focus on cannabis, but it is a worthwhile social network because it guarantees cannabis lovers and business owners a safe place to socialize.
Summary
It is possible to get more followers on your business, especially when you leverage your whole community on what cannabis business social networking is. This will help you to build a communal space that is digital enough to serve your brand appropriately. You can decide to invite people searching for products that are almost the same as what you already have; this will allow you to entertain and educate them more and ensure that they get a lot of information from you. When in this cannabis business social network, it is ideal that you support a charity or find an event to sponsor.
It is also ideal that you attend seminars and conferences, which help specifically on cannabis-related topics. When you do this effectively, you might get a chance to meet many different stakeholders in the market to build meaningful partnerships, which will benefit your brand. It is appropriate to make sure that you are an active individual on your cannabis business social networking platform. This will help you stay updated on almost everything about cannabis, from how to grow, plant, and engage in business, among many other updates that might be effective to you as a business owner or even a cannabis lover.
Therefore, you are now familiar with the top 19 cannabis business social networks from the above information. In case you are planning to venture into the cannabis business or get to the industry, ensure that you put them into consideration. Make sure that you choose the best that will serve you effectively and efficiently. This will help you acquire outstanding results in your business, make a wise decision, and you will love how your business will perform.